Webinar July 16: Devoted planning
Tips for churches in times of limit
Ronald Culmer and Christine Hides acknowledge that we cannot know exactly what our ministries will look like, and provide tips for short-term and long-term planning in the ministry, even if planning or changing plans is difficult.
Based on the premise that growth requires a solid foundation and roadmap, we'll spend time talking about how you can work out your plan. And then we'll talk about the opportunities this COVID period offers us and how we can transform our plan into new realities.
registration
Register here to attend the webinar on Thursday, July 16 at 3:00 p.m. EST or to receive the recording and resources after the event via email.
Moderators
Reverend Ron Culmer is married, a graduate of the Church Divinity School of the Pacific and a student at Bexley-Seabury. As a fifth generation episcopalist and priest in his twenty-sixth year, he loves the flex point and synergy in which innovation and collaboration meet.
Ron is Rector of St. Clare's Episcopal Church in Pleasanton, California (San Francisco Bay Area). He is a community organizer and co-founder of Genesis of the Tri-Valley, a faith-based community organization group by Gamaliel that, among other things, ensures that more than ten thousand young people have bus passes in the Alameda region for the next five years.
Christine V. Hides is the director of Christian Education at Kenilworth Union Church, parent of teenagers, and author of the Bless Each One website. As a commissioned deacon in the United Methodist Church, Christine is encouraged to develop faith-building resources that promote imagination and participation in God's vision of peace and justice.
As a frequent contribution to Building Faith, you can find Christine's earlier articles here.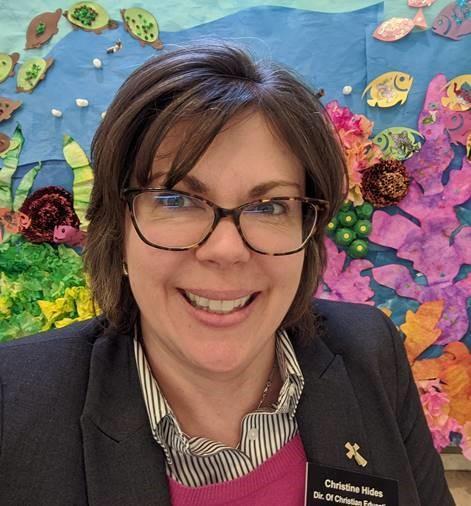 Can't you make it on July 16?
Register here to receive the recording and resources after the event via email!