We will be silent – your day by day Bible verse

We can be silent
By: Anne Peterson
Be silent and know that I am God. – Psalm 46:10
The hardest thing for us is to be silent. They say we should have been called human actions instead of people. But one of the most valuable things we can do is learn how to rest in God. How to honestly lean on him with all our weight.
God tells us that we only trust in Him and not in our own understanding. Proverbs 3: 5. And yet, as soon as we start trying to find out, we try. God tells us that His thoughts are higher than our ways, but that doesn't stop us from thinking that we can somehow find out.
David was someone called the man after God's heart. David would look at the current situation, but he would also look back at the God who was there for his other challenges. Everyone else trembled at the thought of facing the Philistine, not the shepherd boy. Why? He had superpower, no. But he knew God Almighty. And David knew that the same God who protected him from the lion and the bear would protect him from everything that lay ahead. And in this case it happened to be a giant. 1 Samuel 17: 32-37.
The giant looked at David and the Bible tells us that he despised him. Yet we see in 1 Samuel 17: 45-51 that David relied on his God. David fought Goliath in the name of Almighty God. And David didn't take fame for his victory. From the first moment he admitted that it would be by God's strength and power that David would be victorious.
God is almighty. No matter what people God faces, he is even bigger. Yet sometimes we forget what John 4: 4 tells us. This larger one is who is in us than the one in the world.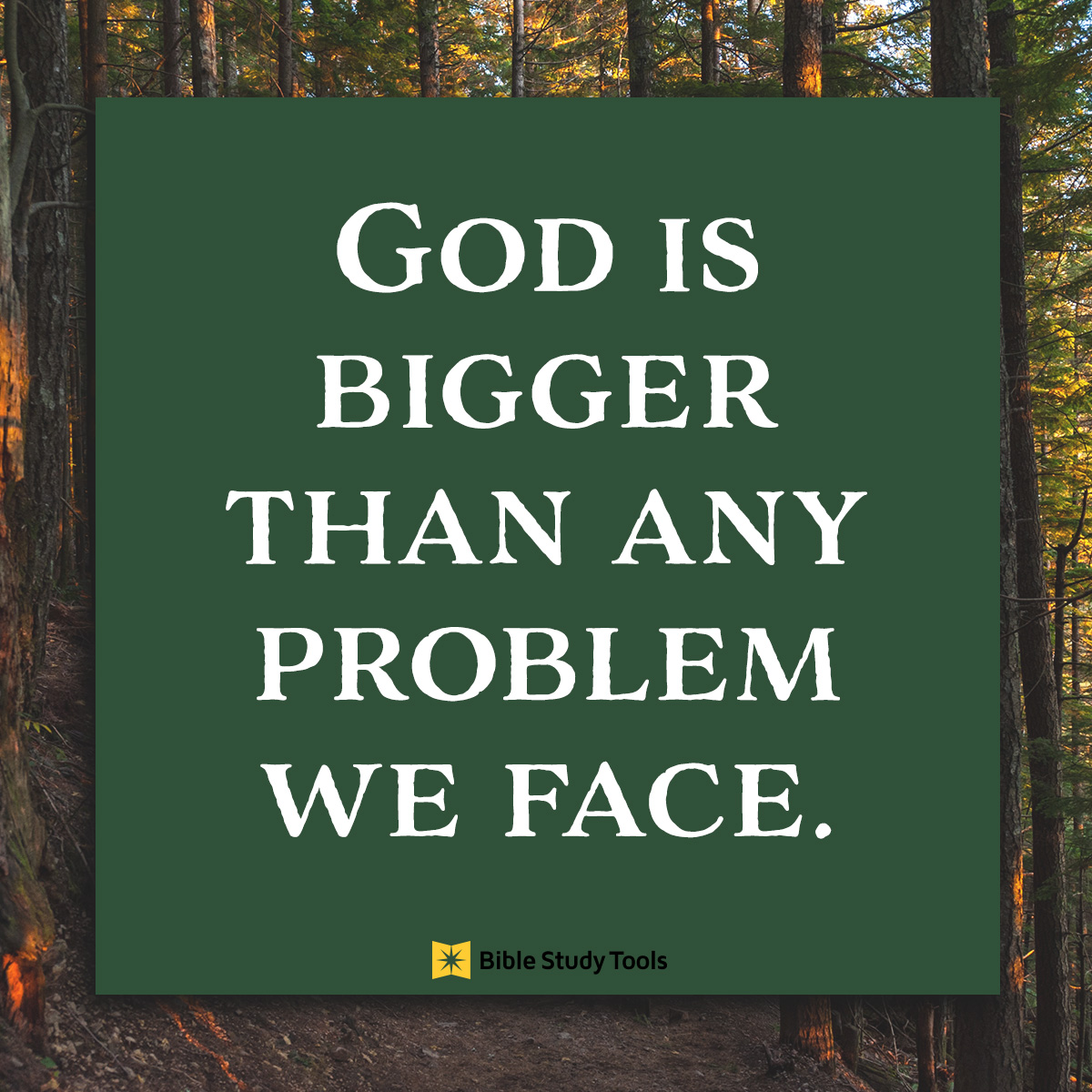 Yes, the world around us is moving fast and people seem to be turning too. But God tells us to be quiet. Jesus prayed for us in John 17:16 and said we are in this world, but we are not from this world. Paul tells us about this in Romans 12: 2 Not be adapted to this world, but be transformed by the renewal of our mind. It is only possible if we are satisfied with the Word of God. If we take the time to think about God's truth, we can slow down our raging thoughts and then we can see the things around us. When bank employees had to find out which bills were forged, they did not examine all the fraudsters, but sat and studied the real bill. And in the same way, when we meditate on God's Word, we can know when to listen to lies. God can help us calm our minds and hearts, and then we will know that He is indeed God.
Anne Peterson writes regularly for Crosswalk. Anne is a poet, speaker and published author of 15 books, including her recently published book "Always There: Finding God's Consolation Through Loss". Anne also wrote He Whispers: Poetic Conversations with God. Sign up for Anne's newsletter at www.annepeterson.com and receive a free eBook. Or connect to her on Facebook.

Would you like to go beyond a minute in the word today? Further to BibleStudyTools.com!