Triumphant perception – currents within the desert
This is the victory that overcomes the world, even our faith (1 John 5: 4).
It is easy to love Him when the blue is in the sky.
When summer winds blow and we almost smell the roses;
Little effort is required to obey His Precious Will
When it leads through a flower-filled valley or over a sun-drenched hill.
It's when the rain falls or the fog hangs in the air
When the road is dark and rugged and the wind is no longer fair,
When the rosy dawn settled in a gray shadow country
That it is difficult for us to trust him and that we obey more slowly.
It's easy to trust him when the singing birds have come
And their chants echoed in our hearts and in our house;
But if we miss the music and the days are boring and bleak,
That we need a belief that triumphs over every doubt and fear.
And there will be our blessed Lord; He will deliver what we lack.
Let us ask in faith in faith – rely on his promises;
He will always be our leader, whether smooth or rough,
And will prove to be sufficient for the needs of every day.
Trust despite the appearance of being abandoned; screaming further into the distance, where no returning voice comes from and where there seems to be no hearing; to see the machinery of the world dragging on as if moving, not caring for life, or shifting a hair's breadth for all requests, yet believing that God is awake and extremely loving; nothing to desire but that which is destined for us from his hand; wait patiently, ready to die of hunger, just fear that faith could fail – that is the victory that overcomes the world, so faith is indeed.
– George MacDonald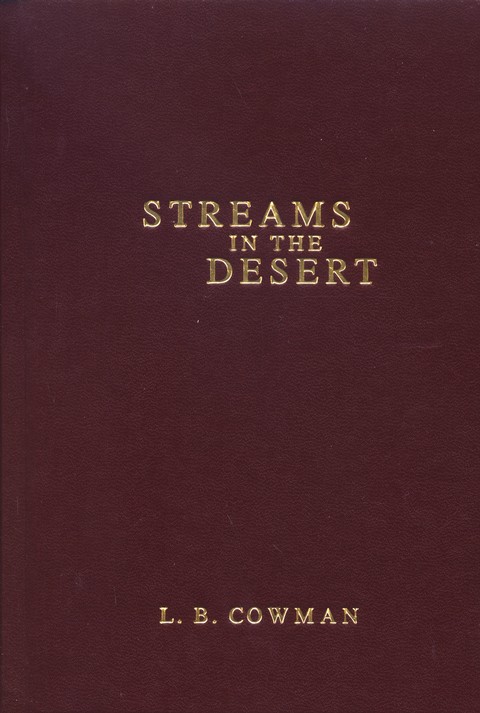 Buy your own copy this prayer.
Or catch up Streams in the desert in our archives.

Originally published July 15, 2020.