Off-Display Ministry Concepts for Fall
All over the community, professionals have done an incredible job adapting to our new realities in the light of the COVID19 pandemic. Many of us have acquired technological skills that we never knew we would need. There are many good and effective ways to build trust in digital spaces, but since so much of our daily lives go online from work to school to socializing, many people are looking for ideas for off-screen belief building.
In this webinar, the panelists present concrete ideas for the service that do not require a screen. Panelists include Samantha Clare and Imani Driskell. Sarah Bentley Allred, editor of Building Faith, will be the host.
To participate in this webinar on August 20 from 3:00 p.m. to 4:00 p.m. (East) or to receive a recording, register here.
Panelist & moderator
Imani K. Driskell was born and grew up in the Flatbush neighborhood of Brooklyn, NY. When Imani grew up, she considered Prospect Park her personal back yard because it was only six blocks from her house. Imani is currently director of the Ministry of Children, Youth and Family at St. Michael in the Hills Episcopal Church in Toledo, Ohio. Imani enjoys leading the ministry with children and teenagers from pre-school to high school. When Imani is not busy with others, he likes to read, run 5Ks, and try new recipes.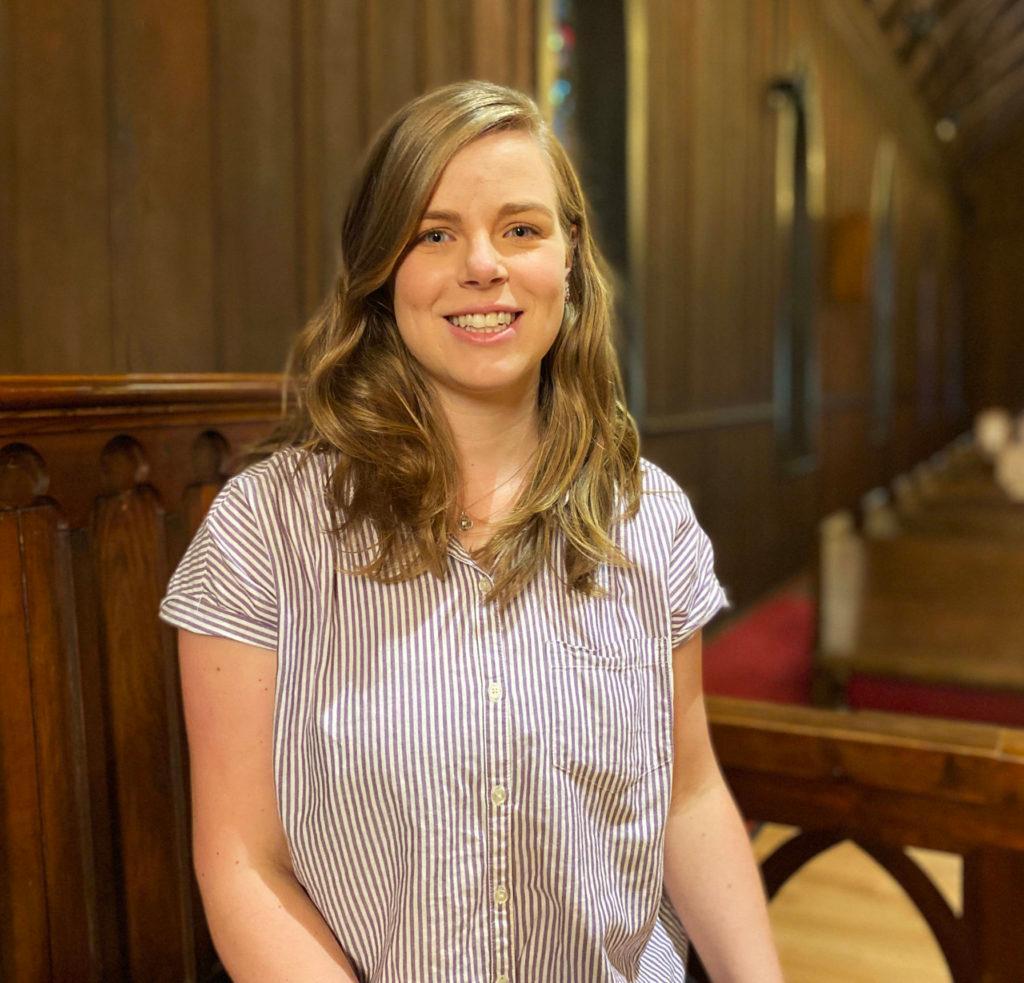 Samantha Clare coordinates lifelong education programs at St. Pauls Episcopal Church in Fayetteville, Arkansas. She works with staff and church members to develop opportunities for church members to grow in faith as Jesus' disciples. She is passionate about equipping people to live a full and authentic life as the hands and feet of Christ in the world. She is a member of the Department of the Arkansas Diocese, an active member of Forma: The Network for Christian Formation, and a member of various church-wide and denominational initiatives. Samantha lives a full and beautiful life with her husband, stepdaughter, baby, two dogs, a cat and a beautiful garden in her small house with a view of the White River.
Sarah Bentley Allred received her MDiv. She was now director of the Department of Children and Family Affairs at St. John's Episcopal Church in Wake Forest, North Carolina, and an assistant in Christian education and discipleship for lifelong learning. Sarah is enthusiastic about children's spirituality, intergenerational worship and the formation of small churches. She loves local cafes, board games, the beach and explores new places with her husband Richard and their dog Grace.
Can't you join us on August 20th?
If you are unable to attend the webinar live from 3:00 p.m. to 4:00 p.m. (East) on August 20, please register here to receive a recording approximately 24 hours after the webinar.