New video: "Don't blame God in your issues"
Dr. Ray Pritchard
Author, speaker, president of Keep Believing Ministries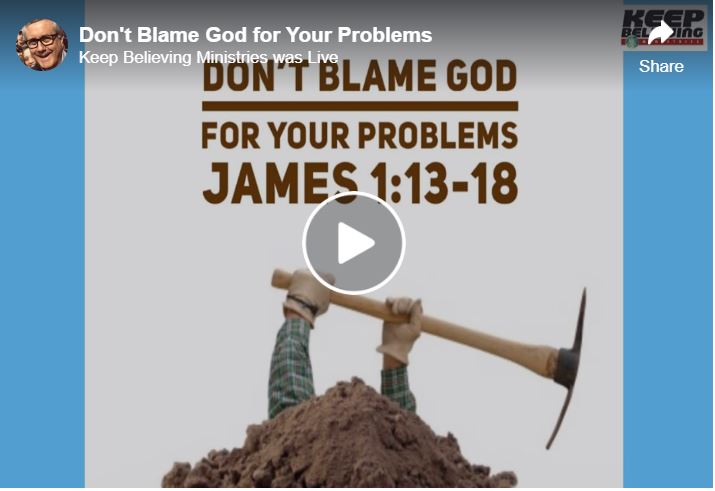 Here is the latest video from our series "James:" Letter to the 21st Century ": Don't blame God for your problems. We need it because God gave what we need to fight and win our struggle with temptation.
PS Click Here to sign up for the free email sermon
Originally published August 5, 2020.