How you can consolation somebody who grieves – iBelieve Fact: A devotion for girls
How to comfort someone who grieves
By: Noelle Kirchner
Blessed are those who mourn because they will be comforted. – Matthew 5: 4
I hadn't heard from a friend as expected. I later learned that she was overwhelmed with loss. Her neighbor's husband had suddenly died. The young couple had no children, but they had a beloved pet. Unfortunately, the pet had slipped out of the house during burial preparations for the husband and had been hit by a car. The pet was killed on impact and the widow was doubly sad.
When my friend tried to comfort her penniless neighbor, she could only cry. After leaving the house, she beat herself up. In her eyes, she hadn't been the support she was hoping for. Instead, she felt broken after such a tragedy.
I quickly encouraged my friend. Just crying with someone in pain can be a gift for him. Sometimes there are not enough words to speak. A hand to hold, a hug, or tears in common can be services themselves.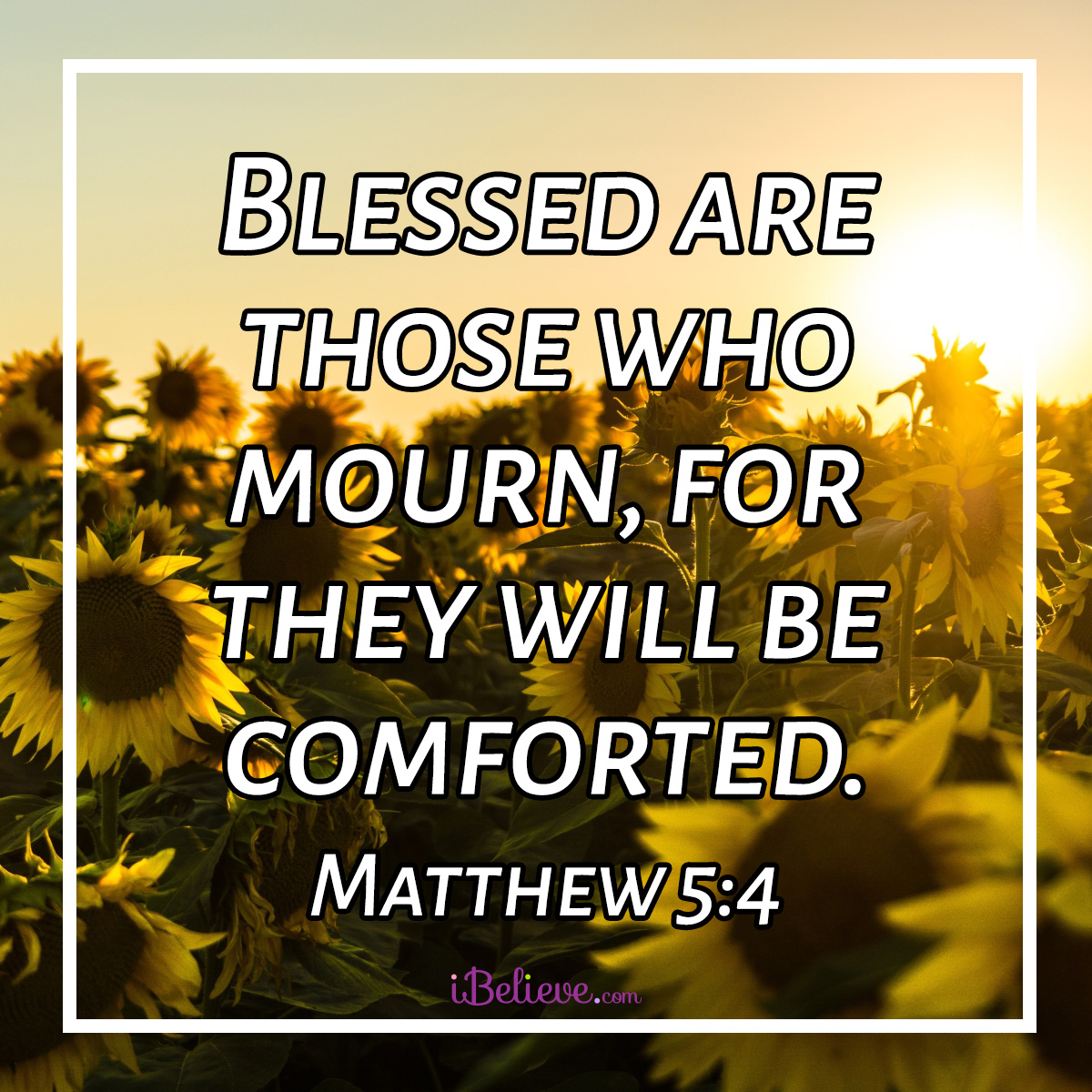 When I served as a hospital chaplain, I visited patients in a variety of difficult situations. The patients came from different cultures, beliefs and backgrounds. It would have been impossible to have the perfect word for everyone, although I sometimes felt that the Holy Spirit provided one. However, what I could always provide was a presence service.
A service of presence involves emptying our own goals, judgments and opinions; In this way, we lay the foundation for a safe space and ensure that the interaction is not about us. Instead, we offer an open ear and gentle encouragement to those who are injured. We allow ourselves to feel with them, and this sensitivity invites us to connect. This connection often provides God's comfort.
I remember visiting a middle-aged Hispanic woman who died of brain cancer. She left her husband and two children behind. The hospital staff asked to visit the chaplain because she hardly interacted with anyone. When I went into her room, I found the same thing – she didn't want to speak. Knowing that she was Catholic, I quietly tried to sing a familiar hymn during a visit. She reached for my hand. From then on I went to her bed and just sang.
Indeed, God is with those who mourn (Psalm 56: 8). In today's passage, those who mourn are aware of the fragility of the world. Like us, they are waiting for God to make everything new. While the Beatitudes are eschatologically related, which means that they refer to the end of time, they are also a sign of the Christian community in the here and now. Jesus offers us hope that would otherwise not be available; Therefore we are also blessed in our grief.
A friend of mine recently looked after her husband through a dangerous but necessary operation. She swore she felt God sitting with her during the operation. As a result, she got to know and appreciate God as a friend. We can also help others get closer to God – not because we have the right words, but because we are ready to accompany them through pain. Christ's hope can enable us to serve and shine through us as a lifeline for others. It is as simple as an outstretched hand.
If you are interested in more grief resources, I wrote about loss of pregnancy. Read my article for iBelieve entitled "6 Essential Ways to Support a Friend After Losing Pregnancy" and "In the Case of Miscarriage: A Liturgy" on my website.
Rev. Noelle Kirchner, MDiv., believes that we don't have to live with full schedules and thin souls. As a busy mother of three boys, she is passionate about making faith fresh and relevant. Noelle is a graduate of Princeton Seminary and an ordained Presbyterian minister who has served in churches for over ten years. She has written for places like the TODAY Show Parenting Team, Huff Post Parents, The Laundry Moms and (in) Mut. Her faith and family cable TV show Chaos to Calm features hot topics for parents and hosted two best-selling New York Times authors. Watch her episodes or sermons, connect with her on social media and follow her blog by visiting her website, or get her free e-book with devotions.
For more great resources for women, visit iBelieve's Faith Channel.

Do you ever read the Bible and think: Am I missing something?

In this FREE podcastPastor and Bible Teacher Nicole Unice brings Bible reading to life by guiding listeners through her vibrant method of Bible study and helping us face God personally through His Word, by giving us a practical, clear road map to understanding, the interpretation and application of scripture gives our lives.