Homeschool assets are well worth the cash
Are you homeschooling in 2020?
This school year starts like no other, right?
My husband and I both grew up in private schools. I graduated from college (and later a school library) and have worked in both public and private settings. I love the school: the traditional calendar, the hustle and bustle of teachers and students, the encouragement, the clubs, the classes … I also vowed never to teach at home.
But the Lord has a way of steering our lives in different directions, right? Five years ago we decided to go to school in the middle of the year with one week's notice. We moved across the country, did not know which school district we would end up in (since we would initially be temporarily accommodated), did not want to have private school fees and two house payments pending until we sold the first house … And I was a teacher . We thought we could get homeschooling up and running for at least a semester, right?
We never looked back!
For those of you who are like me (and Megan!)Here are some of the resources my family has found valuable for our investment.
Homeschool Methods: A Short Word
This is not a "how to" post or a homeschool method post, but it might be helpful to know that my family teaches according to Charlotte Mason's principles. My favorite resources will of course reflect this methodology. My children will be in 8th and 9th grades, so many of the resources listed below are best for middle grades and above.
You don't know the principles of Charlotte Mason? It is impossible to summarize her 6 fleshy volumes of the philosophy of education in a few sentences. However, some of the hallmarks are reading "living books" instead of textbooks, striving for a generous curriculum (multiple subjects and ideas), viewing each child as a single person, spending time outdoors, and striving for God through everyone to know better our studies. Are you interested? I recommend this Charlotte Mason summary at Ambleside Online. * In particular, Charlotte Mason never prescribed a "book list". Don't let anyone tell you that they have a corner with Charlotte Mason just because they have a great book list!
You do it: Choose homeschooling resources for your family
Before choosing a resource for your school, you should evaluate what works for your family, both philosophically and practically. Never buy a resource just because someone else raves about it! Of course, the downside is also true: just because you hate spelling doesn't mean that you never have to deal with it next to your third grader.
And of course the only book required is the Bible. We at Redeemed Reader firmly believe in it. There is no perfect book list. There is no book or resource so great that you have to sell your third child to buy it. For years, children have been raised with little more than the Bible and a book like The Pilgrim & # 39; s Progress. Do not incur debt if you seek the recommendations of this world, even if they are recommendations of Christians.
Betsy's favorite home school resources
These are all resources my family bought unless I specified otherwise. Believe it or not, I limit myself to the real favorites, not everything we have successfully used. The homeschooling community is great at sharing things. So don't hesitate to ask on social media or via text / phone what is available for free!
As usual: We participate in the Amazon LLC partner program. Purchases made through affiliate links such as the following can earn us a commission. Read more here.
Favorite creation / nature study and science resources
We have never regretted an iota of time spent in God's great creation. Sometimes it means going to a hiking spot to meet up with friends. Sometimes it's lunch on the back porch, with a view of the clouds. Sometimes that means watching birds at the bird feeder. The money we spent on birdseed alone is a small fortune. No regret. Zero. (Once, during an upcoming snowstorm, I sent the following text to my suffering husband before leaving the office: "Coffee. Milk. Bird food." # Priorities, right?) You can find my book recommendations in Monday's contribution about natural history.
Other popular scientific resources:
microscope: That was worth it. We examined prepared slides, but we also looked at bees (and their spines), pollen, salt crystals, hair, fabric, sugar, etc.
Secrets of the Universe series by Paul Fleisher (Link is to the first book). These deceptively short volumes are full of robust information that absolutely fascinated my 7th grade.
Field leader. I mentioned these in my post on Monday's nature study, but we have MANY and use them all the time.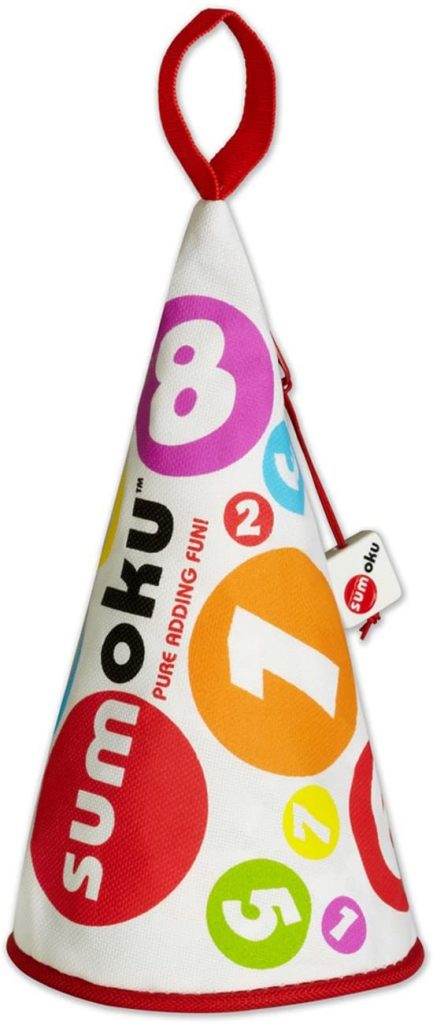 Favorite math resources:
I will not list our curricula here. We have used a variety of programs with great success. With the following points we have mainly enriched our mathematics studies with games. Everyone was worth every penny!
Math Dice, Jr..: We have used this in an endless way and for various challenges. I also used the dice to see who's next for the next event.
Sumoku: Fun with factoring and multiples, crossword style.
24 game: We are the kind of nerds who occasionally play this after dinner. Dad is the best, but everyone finds it challenging.
Graph paper ("Quad Ruled") composition books: GET THIS FOR MATH WORK. The respective version does not have to be linked. We have used a variety. But they simplified our math pages and helped solve huge problems like double-digit division.
chocolate. Really. It makes math better.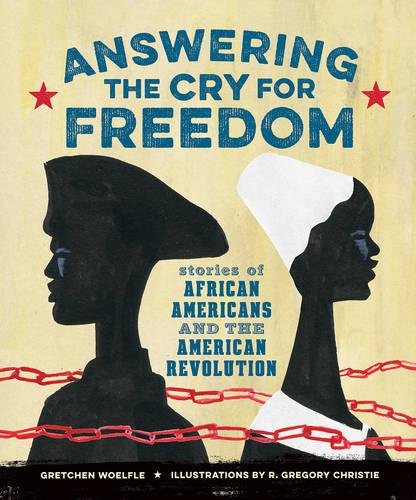 Favorite resources for history, geography and social studies:
As Charlotte Mason's homeschooler (and author of Redeemed Reader), we have read many wonderful books for our history studies. Here are our collective favorites: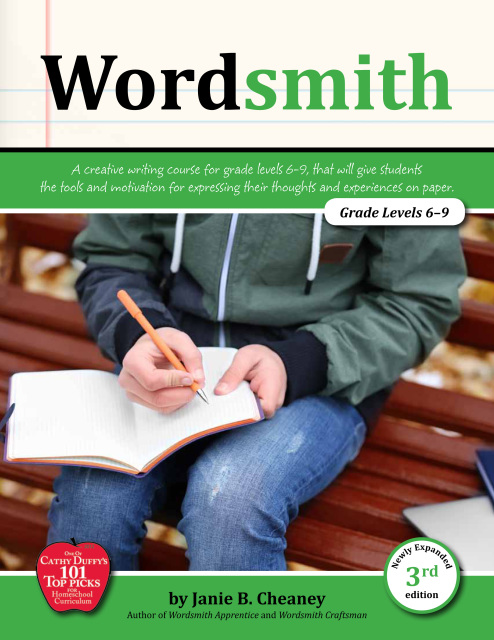 Preferred resources for grammar, composition and literature
Redeemed reader: really and truly. Many of the books listed above for the story are books that I discovered through the work of my colleagues here at Redeemed Reader. And many of the books that I read with and my children for "English lessons" also come from their recommendations!
Grammar for writers by Jonathan Rogers: A short, targeted grammar course that was my kids' favorite class last year. Before you think that you really must have suffered because your favorite class was a grammar class, you should know that you have enjoyed many things in the past year. So far, it has been the most popular year of all. Read my review of grammar for authors here.
Wordsmith and Wordsmith Craftsman by Janie B. Cheaney. I don't love Wordsmith just because Janie wrote it. In addition to reading and writing regularly, it fits our family really well. Wordsmith Craftsman will be a real asset when we start high school. So many of the tasks can be used for the other courses my daughter will take. Read my Wordsmith review here.
Acoustic subscription. We signed up for audible for years when my husband commuted 45 minutes in one direction to work and we didn't even have children. It was especially convenient if we wanted to listen to a longer book than we could finish in the library's three-week check-out time (for example, the kids and I heard The Yearling last school year).
Public library. I live in a county where our public libraries are still closed. Gasp! I never thought that I could do without the public library for 4 months (and count). However, we continue to use digital resources, especially audio books. And we'll stream some of the great courses for some classes next fall.
Brave writer "Arrow" and "Boomerang" Instructions. These are especially helpful for the months when you need a "simple button" for language skills. (And if you can't imagine yourself needing a "simple button" once in a while, you've never been a class teacher or mother at school. February, I look at you.)
Poems of all kinds.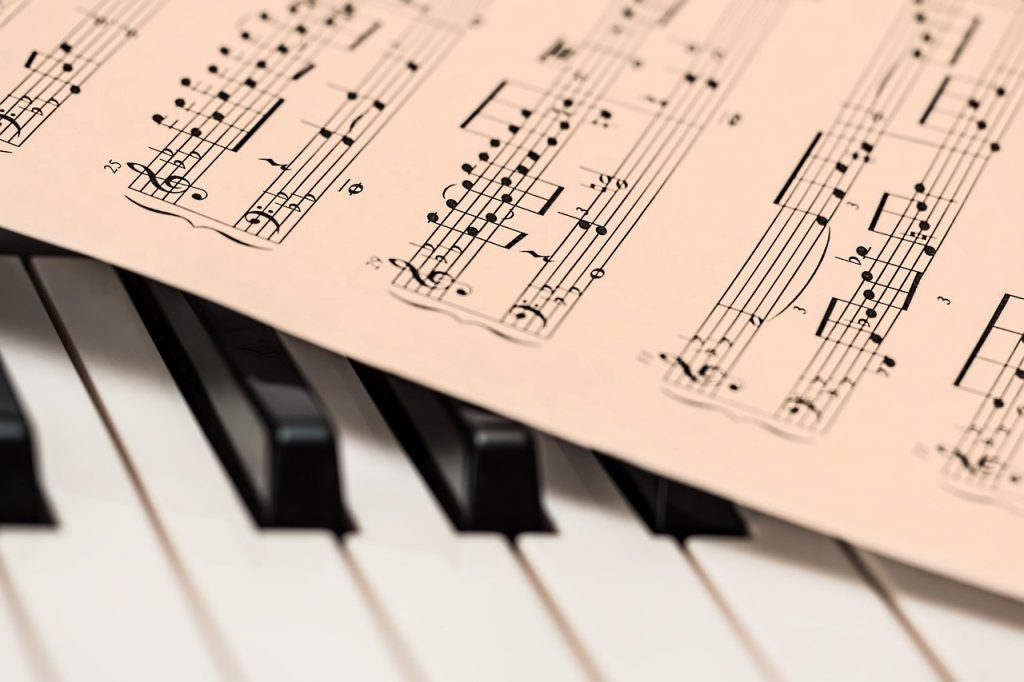 Music and art
I want to say on Instagram that #musicisoursport. My husband plays several instruments, including piano and organ for the church. All three of my children play the piano; you also play the violin and guitar; another plays the trumpet; The third plays the recorder. My role? Moderator of all music. What about dragging people to class and orchestra, coordinating practice times, remembering concert dates, and so on, it's a full-time gig I'm doing. Here are some of the resources we enjoy for music and art:
Foldable music stand: This was a winner (and we tried others).
Spotify Premium: If you use Spotify as often as we do, you shouldn't hear the commercials. We use it for studying composers, listening to pieces of music and just for simple old enjoyment. It is on all the time in a room of the house (or car). If you're just starting out studying composers, Spotify has a very entertaining playlist of music by John Williams in Spielberg films. It's awesome.
Classics for children: A nice little podcast that contains just the right amount of information.
Image study portfolios by Simply Charlotte Mason. Megan and I actually exchange them and ship them across the country when one or the other needs them. Consider doing something similar with a friend as they are somewhat expensive. I have also used and recommend those from A humble place.
General resources for school lessons
Other homeschoolers! There is no new question. Someone out there has already thought of this and can help you brainstorm and troubleshoot. Online, phone calls, email – Use your contacts and friends' contacts. Ask your questions. And ask about materials, even if you just want to decide whether you want to buy one or not.
Autopilot planning course: That was so helpful to me! I first bought the Plan Your Year materials a few years ago and upgraded to autopilot last year. I went through it again this summer. Pam divides the planning process into feasible parts and helps you figure out your scenario.
Reviews by Cathy Duffy: Cathy Duffy reviews all types of curricula and is a helpful place to start, especially if you can't see something in person.
Targeted webinars and conferences: Do you have a unique situation? There is a webinar on whether it is for special needs, homeschooling high school or bilingual classes. These offer excellent training for bite-sized pieces, especially if you don't feel very safe in a certain area.
What are some of your favorite homeschooling resources? What was the money worth to you?