God hears our cries (half 7 of seven)
During these many days the king of Egypt died The people of Israel groaned for their slavery and called for help. Her call for salvation from slavery came to God. And God heard her moans and God remembered his covenant with Abraham, with Isaac and with Jacob. God saw the people of Israel – and God knew it. "
Exodus 2: 23-25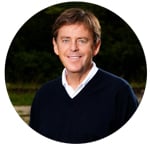 Read by Alistair Begg
The promise of food had encouraged Jacob and his family to leave their starving country and go to Egypt with Joseph. For a while everything was great. But their experience worsened when a new king came to power. He did not like the idea that Israel's people would grow in stature and numbers, so he put them to work and ruthlessly enslaved them. Her life was full of tears and bitterness.
The people of God still had their promises, but these promises seemed empty. It was easier to trust God when they got the benefit of food than when they were enslaved. In the long years of oppression, some must have said to themselves, "I think God has forgotten his promise. I wonder if he will really do what he said." Despite their doubts, they called to God and desperately sought salvation .
God hears our moans, God knows our circumstances and he will act.
God hadn't forgotten and his answer came. God heard her cry, he heard her groan, and in response, he launched a rescue operation. God would not leave her in her misery. He would fulfill his intentions for his people and free them from slavery.
God's people had to be reminded of this then as now: God hears our moans, God knows our circumstances and he will act. Indeed, we find that the Holy Spirit intervenes for us even through our groaning in prayer when we lack the words in our need.1 That is the level of God's concern for each of us.
If the cries of our souls seem to go unanswered, if we wonder if anyone really cares, our thoughts may remember these encouraging words:
Why should I feel discouraged?
Why should the shadows come
Why should my heart be lonely?
And long for heaven and home
When is Jesus my part?
My constant friend is He:
His eye is on the sparrow,
And I know he's watching me
We should not neglect to cry out to God, but rather communicate our requests to him. He hears, he cares and he works for us. Let us bring our concerns to Him today.