Again Porch Guide Chat: Miranda Collingridge (highschool pupil and intern on social media)
Back Porch Book Chat: An informal, virtual conversation about books. Chat with us with book lovers like us about a topic we all love! Today's guest is Miranda Collingridge, a high school graduate who is currently our intern on social media. Miranda and Betsy know each other in "real life" and today we are introducing them to the rest of the Redeemed Reader. The interview was conducted by Betsy.
Get to know Miranda
Before we start, tell us what drink you'd like when we sit in our rocking chairs this winter day: sweet tea? Lemonade? La croix? Ice water? It's not summer yet, so you might think of hot chocolate or chai, or something warm and cozy.
A hot chocolate sounds good right now. I also enjoy a nice cup of hot cider.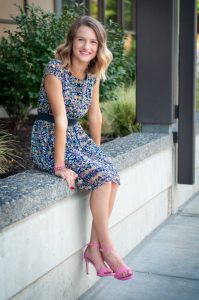 Miranda, you and I have known each other for five years, but our Redeemed Reader community doesn't know you either. Tell us about your family / friends, your schooling and your preferred ways to spend your time when you are not at school.
I live in Washington with my parents, brother and sister. My father is a pastor and my mother is a mother who stays at home. I have been taught at home all my life. This year I'm a senior and still at school, but I'm also visiting the Tri Tech Skills Center to learn more about digital art and filmmaking. I like to spend my free time with friends. I also like to edit and read videos.
Readers, what Miranda didn't tell you is that she is an amazing swimmer too!
Reading in the middle of real life
Miranda, I know that you enjoy reading as much as your family. Tell us, which books have you or your family particularly enjoyed in the past year?
Shortly before school started this year, I read the trilogy The Hunger Games. It is now one of my favorite book series. I haven't read too many books for school this year. However, I will begin the pilgrimage progress shortly.
Ooh, Redeemed Reader is a big fan of The Pilgrim & # 39; s Progress!
We obviously love books at Redeemed Reader and we love giving good tips to help you read in the middle of a busy school year. I know you like reading too. How do you decide which books you want to read for fun? How do you juggle your school reading with your free time reading?
I usually only read books that look interesting to me, or a book or series that my friends really liked. My friends and I like to read many of the same things. I usually read for fun in summer too, because the school year is very busy.
Yes! Books are so much more fun with friends. I remember that I had to wait for most of my free time in school until summer.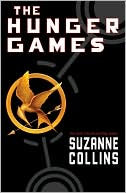 Books on Movies: I know you like a good movie, Miranda! Can you tell us which book-to-film adaptations did you like or what do you particularly think about? Do you always read the book first?
I usually read the book first! It is exactly what my parents made me do when I was younger, and I still do it today. I liked the BBC adaptation of the book Pride and Prejudice. It was really good. Some of the others that I really enjoyed were The Lord of the Rings, Harry Potter and The Hunger Games.
These are all films that our family also likes! (Apart from the fact that my kids haven't read The Hunger Games yet and none of us have watched the film. We need to catch up with your thoughts if we do.)
To infinity and beyond!
Miranda, you are doing an internship with us as a social media coordinator this semester. You will also learn about digital art and media in general. What made you choose this area of ​​study? What do you want to do in the future?
I've always enjoyed making videos. I've made short videos and music videos since I was little. I also like the social media side of things. I find the combination of the two exciting and interesting, and I hope that I can do something like this in the future.
Any final thoughts on reading as a teenager? Do you have preferred Christian / Biblical resources that you use?
I think, especially as a teenager, you should always think about what you read and how it affects history or the present. Even in fictional works, you can learn what was going on during the time of writing, or you can learn more about the author. My writing teacher taught me that and it opened my eyes to so much. Not only in books, but also in films and in the world around me.
That is an excellent note at the end, Miranda. You are absolutely right that everything we read can affect our thinking. During this pandemic uncertainty, it is particularly interesting to read and think about other times of national crises or upheavals.
Related reading from the redeemed reader