Add the timeless basic "The Pilgrim's Progress" to your library
Perhaps the most vivid representation of the Christian's journey on the path to eternity is the classic masterpiece The pilgrim's progress.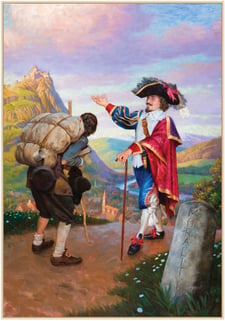 Loved by generations, this allegorical story brings to life the story of a young man named Christian who tries to escape his sinful state in the city of destruction and instead change course to seek eternal life in the city of heaven.
The pilgrim's progress takes us on an unforgettable adventure next to Christian as he navigates through difficulties, dangers and temptations in search of the place that does not promise death and the constant cry "Holy, holy, holy!". The 17th-century author John Bunyan brilliantly embodies the distractions that distract us from the path of loyalty by creating characters as colorful as persistent, pliable, worldly-wise, formalistic and hypocritical.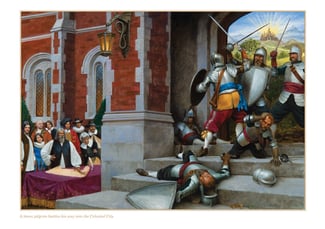 With the exception of the Bible itself, The pilgrim's progress is perhaps the most influential book ever written about Christian life and encourages believers to remain calm on the path to justice.
Truth For Life is pleased to provide a brand new edition of this timeless work. The integrity of Bunyan's captivating writing, which has been slightly updated for readability, is maintained in this new version, which also includes thirty new color illustrations and an extensive collection of editor's annotations on the back.
If you have never read The pilgrim's progressThis is a book not to be missed! Request your copy today – and share this souvenir with others. It is a great gift!