A prayer for the subsequent step – your each day prayer

A prayer for the next step
By: Alisha Headley
"And the Lord, He is the one who goes before you. He will be with you; He will neither leave nor leave you. Do not be afraid and do not be dismayed. "- Deuteronomy 31: 8
Sometimes we let fear stop us from taking the next step. You may feel God calling you to enter a new career, ministry, relationship, church, city, or group of friends. You may feel so strong that God has spoken to you, but fear of the unknown seems to far outweigh the next step. You believe that God is trustworthy, but you are happy with where you are. Sit back and stay where you are instead of taking a bold next step.
Do you know that every hero we read about in the Bible didn't know what was on the other side of this next step?
We know the end of their stories, but they didn't at the time.
In today's scriptures, Josua's life helps us understand that he was given certainty before leading God's children to their promised land. Before taking the next step, God said to him:
"I'll go in front of you …
I'll be with you…
I will neither leave nor leave you …
Do not be afraid and do not be dismayed. "
Joshua did what he knew he couldn't. Like us, he was told in advance that he would be able to. Joshua never saw anything so terrible or possibly degrading that God couldn't see through him.
Isn't it encouraging to know that whatever the next step that the Lord calls you to, He has already walked before you and is faithful not to leave you?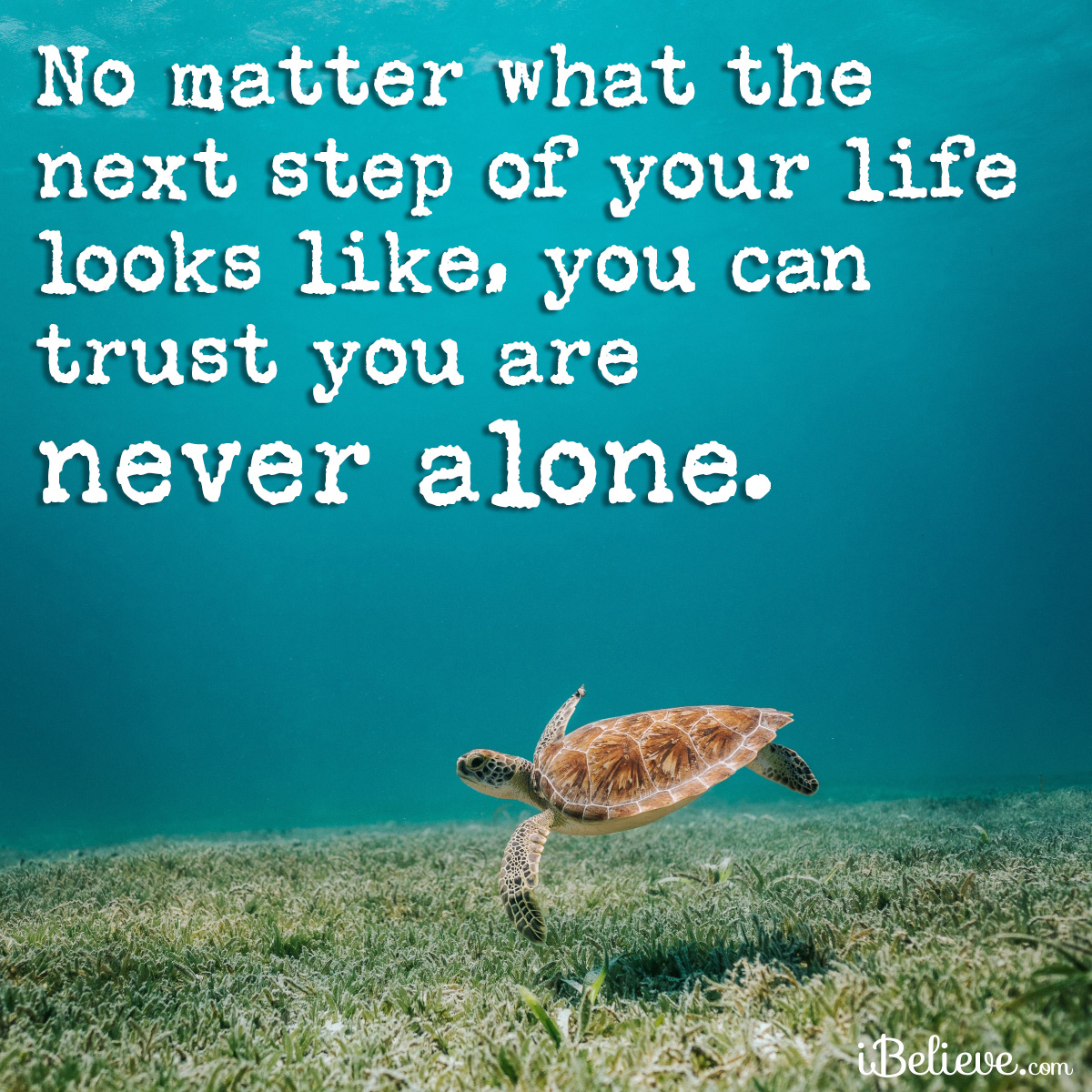 He will be with us throughout the trip, one step before the next. God is faithful when we walk in faith with him, as Joshua did with many other heroes in Scripture.
We are appointed, equipped and empowered. We don't have to take the next step alone. Rest in the certainty of his loyalty. Through Christ we can absolutely and unambiguously do everything God puts before us. Grab the hem of his robe and find the faith to go where he leads.
Dear Sir,
We thank you that no trip is too far away for you. That you know the plan and every step in between. Father, thank you that we have nothing to fear if you show the way. Thank you for promising us to go ahead and give us security before we take the next step. They know that we needed this trust and certainty to rest before we set out on the unknown. Thank you, Lord, for giving us examples of men and women in the Bible, like Joshua, who have already paved the way to demonstrate their inadequacy and yet your powerful strength. We ask you, Lord, for boldness and faith to take the next step to which you have called us. Help us to trust you more, help us in our unbelief. We believe that you will be able to do it if we are not. We select the belief of fear because the fear does not come from you. We thank you in advance for your provision and care as we courageously take the next steps. Thank you for your love for every detail of our life down to every step we take. We love you, Lord, and we trust you who has gone before us.
In Jesus name
Amen.
Alisha Headley is a writer and speaker who has a desire to meet biblical truth in everyday life in her daily life. She heals from a chapter of life that is shaped by lies she once believed about herself and is inspired to point women to Christ to experience the freedom and strength to overcome these lies with the truth contained in God's Word is written. Alisha is a proud wife and dog mom who lives in Charlotte, North Carolina.
You can follow her blog by visiting her website or connect with it Facebook + instagram.

Now that you've prayed, do you need someone to pray for YOU? Click the button below!

visit iBelieve.com for more inspirational prayer content.