A Prayer for the Presence of God in Your Marriage – Crosswalk {Couples} Devotional
A prayer for God's presence in your marriage
By Gina Smith
Therefore, I tell you whatever you ask in prayer, believe it was received and it will be yours. – Mark 11:24
Today's devotion is a little different – will you pray this prayer with us for God's presence in your marriage?
Father, marriage is truly a gift from you that should bring you fame and draw others to you. Like any other relationship, marriage can be challenging, but because marriage is a unique picture of your relationship with the Church, we know that you want to work miracles in and through us and our marital relationship. We know you can!
I pray that our focus will be on you alone and that we would be careful when talking about our spouses even if we were going through difficult times in our marriage: "Let our speech always be gracious and seasoned with salt (Colossians 4) and may I show myself in every way a role model for good work … show integrity, dignity and healthy language that cannot be condemned so that an opponent is shamed and has nothing bad to say about us. (Titus 2)
I pray that we reach out to you before we reach out to anyoneWe are totally dependent on you to meet our needs in ways that only you can do. First seek the kingdom of God and its righteousness … (Matthew 6) and constantly seek you, your strength and your presence! "(Chronicle 16)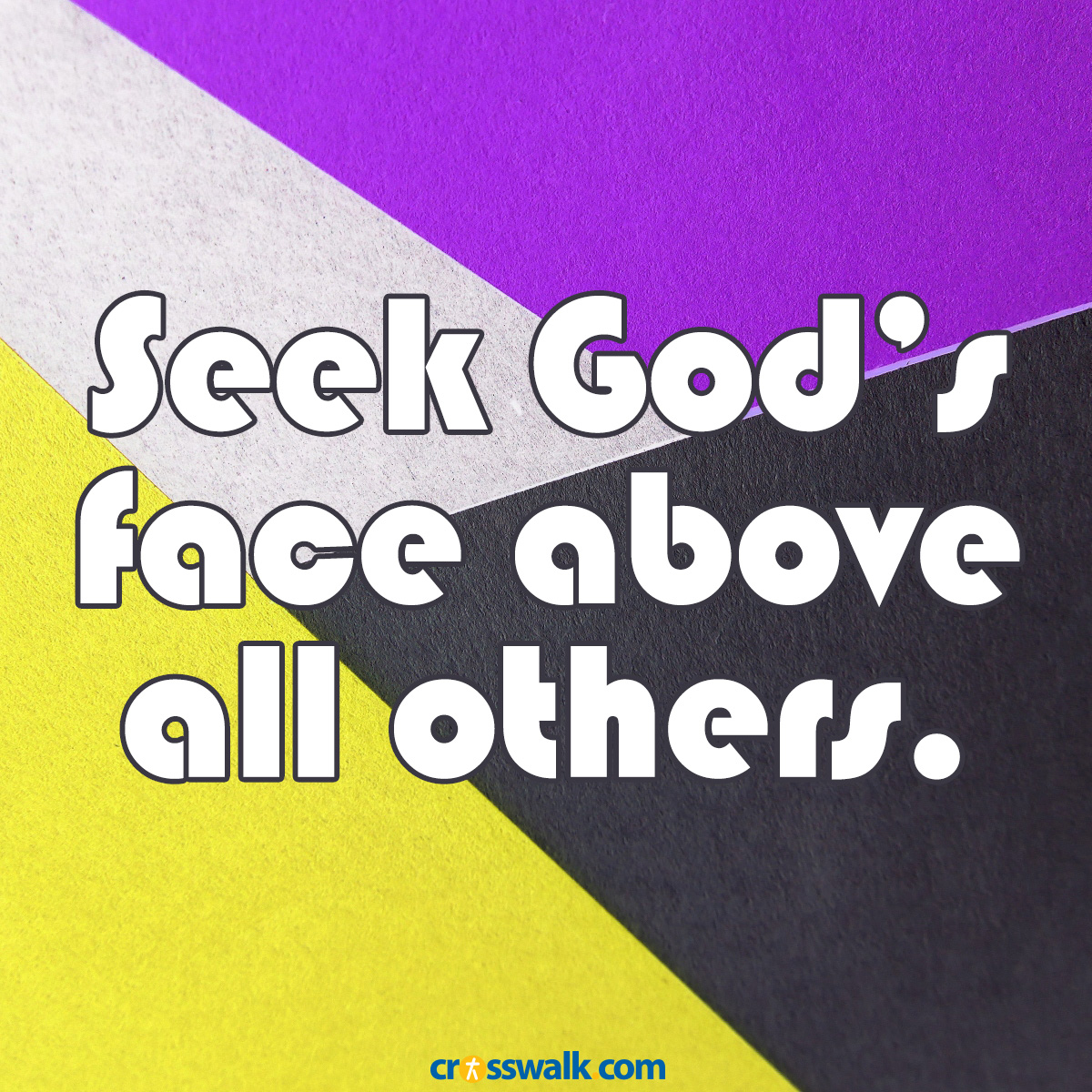 I pray we would never forget that our ultimate responsibility is yours, an omnipotent God who is omnipresent and omniscient; Each of us will give you an account of ourselves (Romans 14). We know that we will be accountable for every careless word we speak. So let's speak words of tenderness, fidelity, sincerity and love.
Help us remind us that our first and foremost responsibility is to give our hearts to you before we open our hearts to any person or group of people. To find your face before we call a friend. To know your word, to have fellowship with you, and to allow you to renew our hearts and renew our minds.
When we are in the Word, please renew our spirits. Change us from within. We are desperate for you and your presence. I know that we will only see our spouses with eyes of grace if we have taken the time to know your heart and ask you to shake eyes to see our spouses in the same way.
Help us to know you so well that we begin our day with our expectations centered on you and not our precious flesh and blood spouses.
Please make us appreciate each other in ways we never imagined and knit us together from the heart so that only you two people can knit together. Please build loving relationships within us that will withstand the storms to come as we continue to learn how to have this marriage together.
Please change me on the inside. I never want to be hired my way. I want to constantly change, grow, be renewed and become more like Jesus. be transformed by the renewal of my spirit (Romans 12).
Help me not to get cold or take my spouse for granted. With this in mind, help us find ways in which we can bond and grow closer together in our marital relationship.
Please allow me to see my blind spots show me what to see Let me be grieved by sinful habits, attitudes, and reactions that have grieved you. "Explore me, O God, and know my heart. test me … and see if there is an offensive path in me; Guide me on the eternal path "(Psalm 139). And as those habits and attitudes that do not glorify you are exposed, I ask you to change me. Help me grow in your presence and make my marriage more God-centered.
We know that Satan's mission is to kill, steal, and destroy marriage and that his attacks are constant. I pray to be sober and watchful. Because "my adversary the devil is roaming around like a roaring lion, looking for someone to devour him" – 1 Peter 5: 8. He wants to cause confusion, division, and conflict. I know our only hope is that we will sit in your presence, interrupt Satan's attacks, and allow you to flood us with your perspective, grace, and love for our spouse.
I pray that we will take you through all of our ups and downs of marriageno matter how big or how small, and that we intend to bring you into our everyday lives as a couple by taking the time to stop and acknowledge your presence together.
Remind us to come to you before we pick up the latest marriage book. Please change our defensive, proud, stubborn and easily offended hearts when we come into Your Presence, our Almighty God!
We want you to be the center of our marriage. Help us do what is needed and reach out to you all day. Not just at the beginning or at the end of the day – but from moment to moment with every task and interaction. Help us remind us that you are with us every second and are present as we live out your calling as married people.
Let us never forget how desperate we are for you and how important it is that your presence is the focus! As we practice your presence let us hear your voice guide us through the daily life that we have been given and make us trust that you are working in our lives. Allow us to have experience and intimacy with you and our spouses that are only possible when we practice being in your presence in everything we do.
In Jesus name we pray:
Amen.
Gina Smith is a writer and author who has been married to Brian, a college professor and exercise coach, for 31 years. For the past 20+ years, Gina and her husband have served as on-campus parents on a Christian college campus, and her husband was a professor and dean of students. They lived on the campus where they raised their two now married children. In her spare time, she enjoys writing, writing for various websites, and recently wrote her first book, "Gifts of Grace: Practical Ways to Help Your Children Understand God's Grace". She also writes on her personal blog: ginalsmith.com.
For more great resources for Christian couples, see Crosswalk's Marriage channel.
At Easter, the Son of God took on the sin of the world and conquered the devil, death and the grave. How then is it that the most glorious moment in history is surrounded by fearful fishermen, despised tax collectors, marginalized women, weak politicians, and treacherous friends?
in the The characters of Easter You will meet the unlikely crowd of ordinary people who witnessed the miracle of the death and resurrection of Christ. This FREE podcast offers a new approach to Lent and can be used as a devotional or study for individuals and groups.