A prayer for peace in tough instances – your day by day prayer

A prayer for peace in difficult times
By Lysa Terkeurst
"I know what it means to be in need and I know what it means to have a lot. I have learned the secret of being satisfied in every situation, whether well fed or hungry, whether I live in abundance or in need. I can do all of this through the one who gives me strength. " Philippians 4: 12-13 (NIV)
Have you been there before? Have you ever had a big situation in your life where you just couldn't process why God would allow it? Perhaps it is one of your young children who has behavioral problems that seem insanely complicated and daunting. Or one of your older children who has problems with addiction and devastating life choices. Or your husband may be distant or even destructive when making decisions that harm you marriage. Or another year of uniqueness that brings you wave after wave of sadness as you watch others celebrate the gift of true love.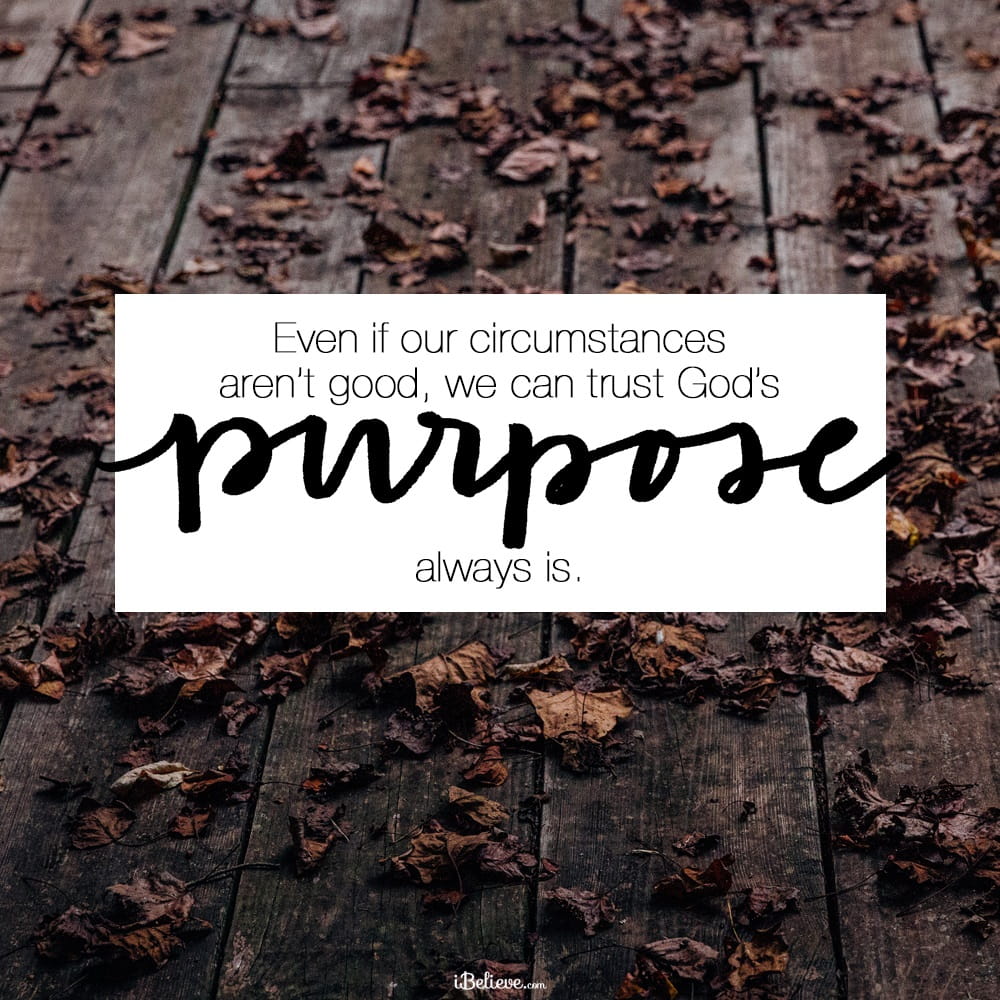 It is so tempting to wallow in the "why".
Asking why is perfectly normal. Asking why is not unpiritual. However, if this question takes us further from God than brings us closer to Him, it is the wrong question.
If the question of why offers no hope, what will it do? The what question. In other words, "Now that this is my reality, what should I do with it?"
Philippians 4: 8 says: "Brothers and sisters, after all, whatever is true, whatever is noble, whatever is right, whatever is pure, whatever is beautiful, whatever is admirable – if something is excellent or commendable is – think about things like that. "
I like to call this verse "Instructions on where to park my mind". The change from why to what paves the way for parking our minds in a much better place. It's always just no. But is there a way to find perspective that goes beyond situations where we feel that God has allowed something in our lives that we don't understand and that we absolutely dislike? Yes, and I pray that will help you today. Because even if our circumstances are not good, we can be confident that God's purpose is always so.
Dear Sir, I would like to process everything I encounter in life through the filter of your love. I know you love me. But sometimes it's difficult to understand the circumstances that get in my way. I'm busy figuring things out instead of looking for your perspective and trusting you. Thank you for this new perspective. In Jesus name, amen.
Editor's Note: Devotional Content "Why Did It Happen, God?" By Lysa Terkeurst. You can read the whole piece here. All rights reserved.

Do you need someone to pray for YOU after prayer? Click the button below!

visit iBelieve.com for more inspirational prayer content.