A literary hospital mission area
A month ago, my mother was taken to the hospital with a severe infection and blood poisoning. The former threatened a sobering mortality rate of 80%; The latter could have killed her in 24 hours.
To everyone's surprise, especially hospital staff, God heard the prayers of hundreds of people around the world on their behalf and overwhelmed us with His kindness. She went without a colon, but won a mission field.
I was there after the immediate crisis, during their week of accelerating hospital profits, and witnessed their testimony. She showed love for nurses and cafeteria staff by asking questions about their families, their personal stories and making connections. She longed to return her kindness with delicious baked goods, but it will be a while before she regains her strength. Instead, she asked Dad and me to bring a box of books that they could offer to anyone who was interested in taking one home. The two books were Jesus Skeptic by John Dickerson and The Jesus Storybook Bible by Sally Lloyd Jones.
Even though she went home before the corona virus, she planted many seeds and intends to continue. If the Lord wants, these books will eventually be followed by their famous cinnamon buns that will spread the aroma (and sweetness!) Of your love for Christ and the souls he wanted to save. Placing such books in the hands of hospital staff shortly before a community-wide health crisis was a perfect, confident timing. Isn't God good?
I interviewed my mother about her experiences in the hospital, her book selection and her current reading life.
Mom, why did you choose these two books?
I chose these two books because some of the nurses have families at home or grandchildren. Four are even pregnant! I was very impressed with the young girls (and a couple of boys) who are nurses. I thought that the Jesus Storybook Bible (Sally Lloyd Jones) could be an asset to their family atmosphere. I like to give it to young children who cannot read yet, because that means parents have to be involved and children have to read the stories. It is a trick (divine?) To get parents to read the truth too. So far we have published around 18 to 20 books and as far as I know they are all gone. The lady who takes food orders from the dining room has taken one, and we hope to take some down the hall in the children's ward from where I was. A lady at the front desk told Megan that sometimes people ask for something to read while sitting and waiting in the hospital. The only chance!!!
The second book, Jesus Skeptic by John Dickerson, is fairly new and cannot be kept in stock by the publisher. We have to wait until April 1st to get the ones we just ordered in mid-March. John grew up in a Christian home (not sure which one) but became a skeptic. He was an investigative reporter for the New York Times and uncovered facts about Arizona prison corruption. He does research based on primary sources, not on opinions or statements. He wanted to find out if Jesus really was alive and if he was who he said he was, so John explored the subject. A nurse who took care of me went to school to do her BA and I asked her what kind of lessons she took. "Oh, history and math," she replied. I asked her if history was about America's founding and World War II, and she said, "Yes. I wish it was about nursing and medicine. I'm more interested in that. "This is a topic that is dealt with in Mr. Dickerson's book. Why do we have hospitals? Who founded them? Christians took care of the widows and orphans who could not afford to see a doctor in the event of illness. Have you ever much thought about the names of most hospitals that relate to religious or ecclesiastical affiliation? The nurse's interest in the field of medical history has been taken into account. Other chapters discuss the founding fathers of science, education, the end of slavery and other influences examined the western culture that is lacking in other parts of the world without Christian influence. The nurse accepted my gift of the JS book and a total of 8 more copies were taken in by other staff.
We have an open door and a mission field for people right in our own city! May God attain glory !!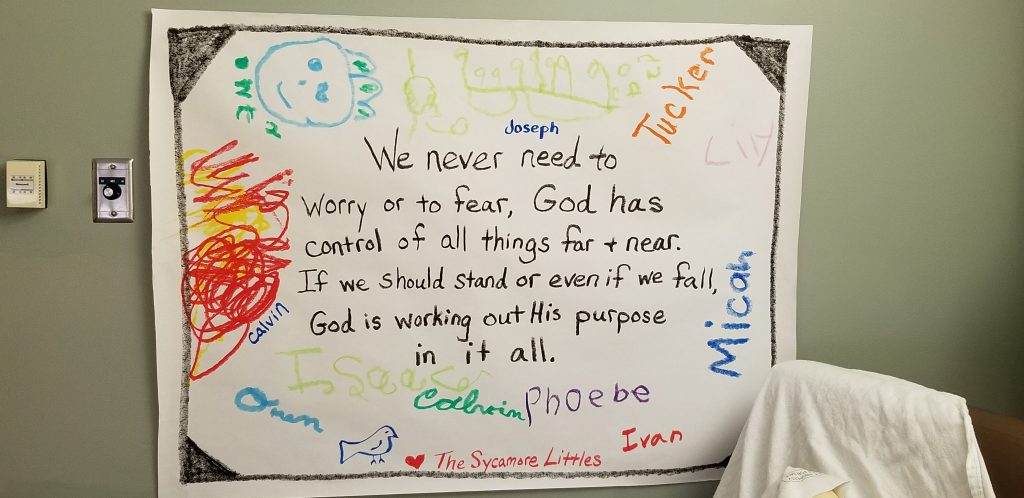 How did it feel to wake up and see the crisis you survived?
I was under anesthesia for 48 hours, so I had no idea what was going on. The stories I heard after I was "back to Earth" surprised me: how close I was to leave this life, how many bodily functions didn't work, how God designed them to keep me alive, that my friends and family prayed. I read the scriptures and sang hymns that all my children (except one who came next week to help) came from distant states to encourage each other to pray together and singing that I was visibly unhappy and my heart rate went up when they left me and calmed down when they stayed …
When I woke up and heard that I could have died, my first reaction was that because I felt so terrible with a ventilator, had no water to drink, and couldn't move any parts of my body, the sky sounded like a wonderful alternative. When I heard what had happened in the past four days and how much my family valued my influence in their lives and prayed for God's mercy for me, I was grateful for his care for the watch.
"His eye is on the sparrow and I know he takes care of me," reminded me that I am only a small, apparently worthless sparrow, but as a child I have extreme value for the one who died is to redeem and protect me. Many in the hospital heard about our family's experiences. May he touch many of their lives with his personal care for them.
What are you reading?
I haven't read much since I was sick because I had little energy. A book I have looked at resembles Jesus Skeptic and is entitled Unimaginable – How Our World Would Look Like Without Christianity, by Jeremiah J. Johnson. Mr. Johnson also follows the story in both the secular, usually atheistic, and the Christian direction, and compares the results of both ways of thinking about society. On the one hand there are Darwin, Marx, Nietzsche, Freud, Margaret Mead, Hitler and other dictators in Europe as well as the new atheists in the world today. In contrast, there is Jesus, whose influence through his followers and his word has brought much good for our civilization.
Another wonderful read that makes you think is 40 favorite hymns about Christian life – a closer look at their spiritual and poetic meaning by Leland Ryken. It made me think more deeply about songs I've sung for years. I have to think more about the words when I sing them.
Thank you for your testimony, mom, and for blessing me and so many others!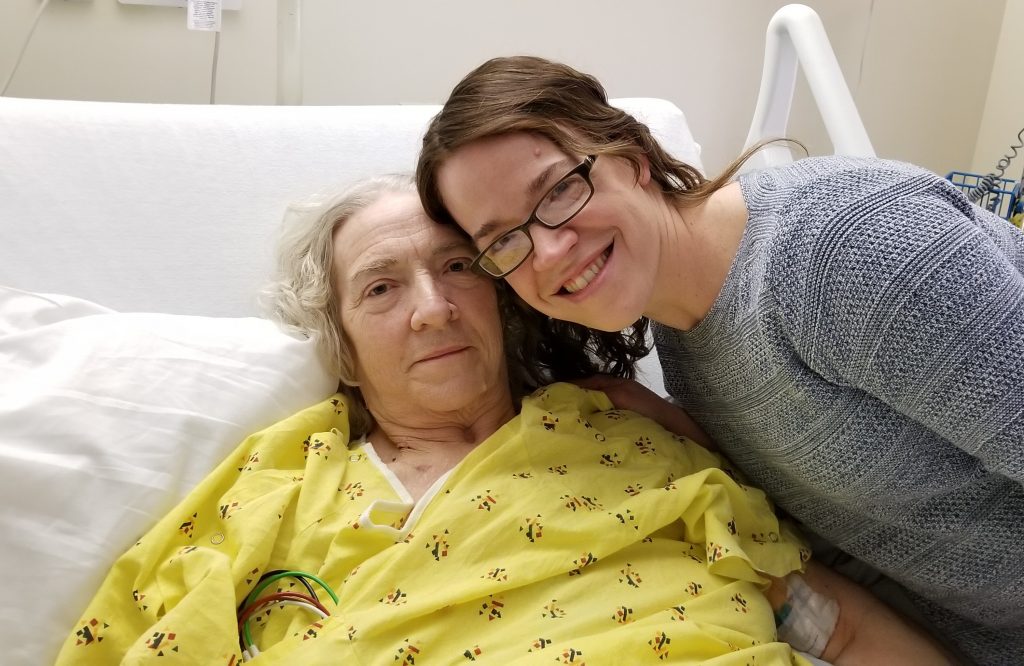 (The words on the poster, which was signed by Mama's Sunday school children, come from the song "God Can Do Anything" by Judy Rogers, copyright 2001.)